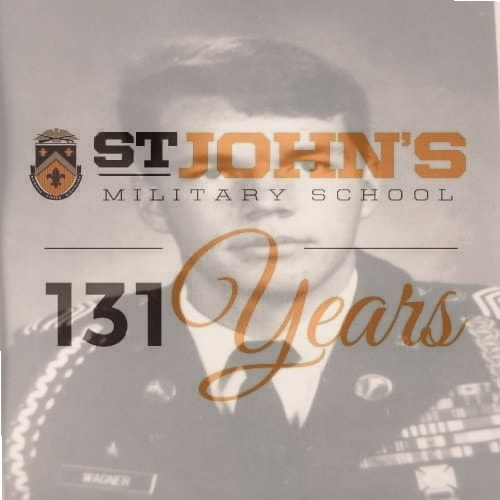 Please join us for an unforgettable night as we celebrate 131 years of St. John's Military School – Alumni, Old Boys, Current & Former Staff, Family Members, and Friends of SJMS are all welcome to attend! This will be the final event for the entire St. John's family to come together to celebrate our legacy.
Our special event will be held in Heritage Hall at the Tony's Pizza Events Center in Salina. Doors will open at 5 p.m. with a social hour. Dinner will be served at 6 p.m., followed by an evening of reminiscing and socializing. Please make plans to join us.
The cost for the event is $20 per person, paid in advance. Please note that due to to space requirements and meal preparation, registration is mandatory and seating is limited. A ticket will be required to enter and participate in the event. Registration will be closed on or before April 30, so please purchase your ticket now! Unfortunately, there will be no ticket sales at the door.
We look forward to seeing as many people as possible!
SJMS Forever!